External Links
Search the Archive
By month…
KONK REACTOR column
[Published in the KONK Life newspaper on March 14, 2013.]
Into the GREEN
A couple of months ago I recapped my previous year's contributions to KONK Life. Anyone who follows this column knows that its focus rambles all over the map, rarely ever on the same topic in consecutive columns. I've heard from some of you that you like it that way, and I too like and follow other columns of similar ilk. But I also feel the time has come for me to concentrate my focus — and that focus should target the GREEN spectrum.
As many of you know, a while back – at the time that I embraced the Green Party — I set up a Facebook page to share news and observations of GREEN issues, local, national and global. It has featured several of my green-related columns from here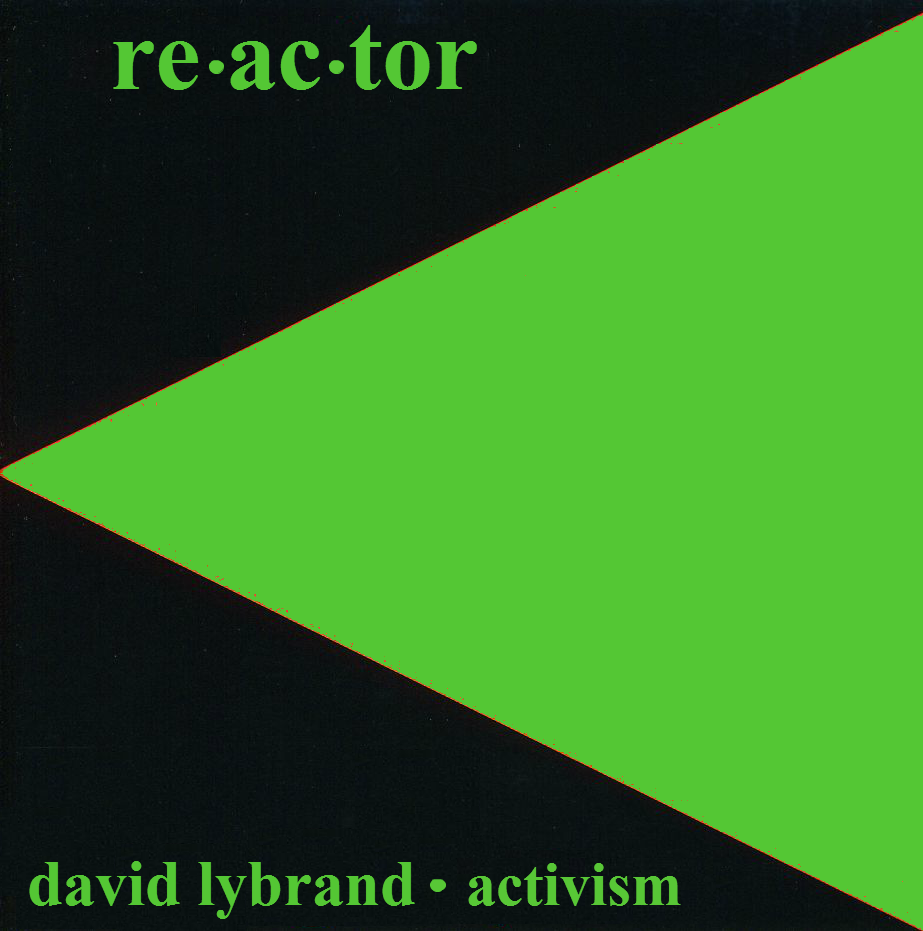 (most recently the one before this one) and lots and lots of news and views from all over. That Facebook page is the "GREEN Reactor" page (also easily accessible from outside Facebook via "GreenReactor.net"). I established the page as a place to segregate the GREEN stuff that I would have posted to my own Facebook wall (timeline) — so that people on my Friends list wouldn't have to deal with it if they weren't interested.
But for those who do see the importance of staying informed about GREEN issues (yep, I'm trying to shame the rest of you… *smile*) it just takes a simple LIKE on the GREEN Reactor page. It'll provide a steady but not overpowering (one or two posts per day) stream of GREEN exposition, personally selected and commented upon by yours truly. The items are easy to skip over in your news feed when you're busy, but also easy to catch up on with a visit to the page when the time is right. And it includes entertaining features like the "Sunday Neil Young Green Piece" (specially selected GREEN videos from uber-enviro Neil Young's treasure trove) and "Wednesday Funnies" (all GREEN, of course).
Sheesh, that's a heck of a plug for the page, but of course it's not at all commercial and this is merely a pointer to a useful resource for those not aware of it. It'll be nice to see some of you join in over there. Now more than ever it's EXTREMELY important for us to all be as GREEN-aware as possible, because the forces of regression (e.g., Governor Scott just last week doubling down on the speed of allocating new development rights in the Keys… *frown*) have pushed their way into such power over us. We must all do our part to arrest these developments.
So today – to do MY part – I retire from this column in KONK Life and go on a dedicated pursuit of all-things-GREEN. I want to – for the foreseeable future – spend all of my writing time on green-matter. Though KONK Life is a great paper, and has some of the best weekly reading material published in the Keys, it's not really a good fit for the direction I'll be taking. I plan to expand on my GREEN Reactor work and take it in new directions for maximum impact. To take it to the next level, to hopefully help to save Mother Earth itself. (No sense aiming my sights too low… *smile*)
I know that Guy will bring on a fine new columnist to fill this slot and I wish them all well. KONK Life will thrive without me, and it's still high on MY reading list. But for me, now, I am (to bastardize a Neil Young lyric one last time in this newspaper): Out of the blue — – and into the GREEN!
No Comments