External Links
Search the Archive
By month…
KONK REACTOR column
[Published in the KONK Life newspaper on May 24, 2012.]
Cruise ships are not evil
As a Director and VP of Last Stand, people are surprised that I'm not pushing to keep cruise ships away from Key West.  Indeed you will find that there are Last Stand members who do NOT wish to see the cruise ships disappear from our waters. Sure, some would be gleeful if that did happen, but by no means do all Last Standers feel that way.  Like many within the Key West population,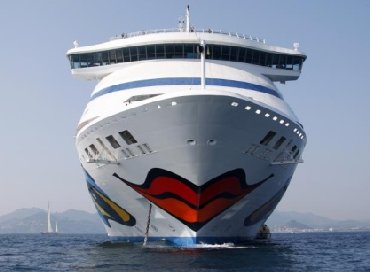 I believe that our cruise-ship visitors have a place within our City's economy.  And that most of those visitors are good folks who don't do much damage.
The problem, of course, is one of SCALE.  The cruise visitors we get cost us some money and effort to deal with, but they do spend a bit while here.  Studies have shown that they contribute somewhere under 10% to our city's economy – not a big component, but significant.  To the businesses that have grown to rely on the tourists disembarking from the ships, it's VERY significant.  I have friends with businesses in Old Town that sweat the days when there's no ship in port.  You know — those days the rest of us love so much… (more…)
KONK REACTOR column
[Published in the KONK Life newspaper on February 2, 2012.]
Cruisin' for a Bruisin'
Back in the '80s my family would visit Key West regularly, and came downtown for the sunset celebration two or three times during each visit.  One night we got there and found a massive wall on the western side of Mallory Square.  It was an amazing site – a huge cruise ship parked there, mostly empty because it had disgorged its passengers among the ample crowds of tourists and locals who had come to see the famous, but now blocked, view.
We were flabbergasted by the thought that anyone would find it logical to allow such an intrusion on this venerable celebration.  WTF??? But of course the next night it was gone — and so we assumed it was an aberration.  Little did we know that it was just a portent of Key West's rapid slide into the maw of the cruise ship industry.
By the turn of the century, Key West was pulling in 400 ships a year with over 600,000 passengers.  (more…)
Key West Reactor column
[Published in Key West The Newspaper on December 2, 2011.]
More Key West Reactionaries
A couple of columns ago I wrote about how – if you go by local blogs, forums, Facebook walls or "the Voice" — Key West appears to be FULL of "reactionaries".  They're experts at blurting sage advice or ridicule at the masses, without a hint of a notion that their reactions just might not bear muster.  Many of them could stand to buy a vowel, Pat.  So today I'll examine a few more common overused blurtations….
[Like before, please note that, to avoid plagiarism, the quotes following are NOT direct copies of comments posted elsewhere. But they're very close to what someone we know has spouted off in public media.]
I saw this rant posted recently… (more…)