External Links
Search the Archive
By month…
Re-ac-tivity Archive Home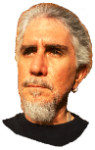 CURRENTLY THE BODY OF THE STORIES AREN'T LOADING.
WORKING ON A NEW *WORKING* SITE NOW. ..

There are lots of newspapers and other publications in Key West.  I've had articles published in most of them over the years.  On the left you can search for my articles by publication, by month, by "tag".  or by text within the article (enter in search box).
Following is the list of titles of the articles or columns (with newest articles being added at the top of this list)…
No Comments