External Links
Search the Archive
By month…
KONK REACTOR column
[Published in the KONK Life newspaper on November 8, 2012.]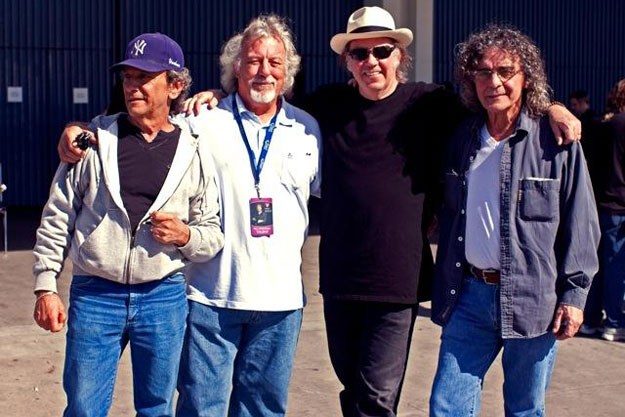 Rock Hall Travesty: Where's CRAZY HORSE?
Now that the election heavy-lifting is over with, let's turn our attention to another selection process with a festering sore: the Rock and Roll Hall of Fame.  Since the first "class" (Elvis, Buddy Holly, Chuck Berry, etc) was inducted in 1986, there have been 279 individuals and groups given the honor. These days another 6 or 7 are added each year.  But over almost 20 years of eligibility there has not even been a nomination for those icons of rock, Crazy Horse. (more…)
KONK REACTOR column
[Published in the KONK Life newspaper on January 19, 2012.]
Re-Intro-duction
Those who know me from other newspapers have heard some of this, but for my first KONK Life column, let's start with a brief review…
My "internet handle" has been Reactor for about 20 years. The roots of that nickname come from: 1) my relentless work ethic; and 2) my strong social media reflex impulse.  The connection to a not-so-well-known album by musical sage Neil Young (whom I venerate) also comes into play.
Around the time I became a full-time Keys resident I expanded the handle to Key West Reactor.  So if you see that attached to a Facebook or blog comment or in a forum somewhere, it's almost certainly me. (Unless it's something that really pisses you off, in which case it was probably hijacked….)
And now I've modified the handle a bit for THIS newspaper, for obvious reasons. 'Nuf said about that. (more…)
Key West Reactor column
[Published in Key West The Newspaper on September 9, 2011.]
Key West Reactions?
My internet handle has been Reactor for almost 20 years. The roots of that handle come from: 1) my relentless work ethic; and 2) my strong social media reflex impulse.  The connection to an album by musical sage Neil Young (whom I venerate) also comes into play.  Around the time I became a full-time resident here I expanded it to Key West Reactor.  So if you see that on a blog comment or in a forum somewhere, it's almost certainly me. (Unless it's something that really pisses you off, in which case I may claim that it was hijacked….)
I bring all this up within my Blue Paper introduction, because in my head I'm calling this column "Key West Reactions".  I have every intention of keeping this column as local as possible. Though I routinely express solid political opinions, I'll try to leave them at the door.  I want to talk local issues and tell local stories, of interest to those of any political stripe. (more…)