External Links
Search the Archive
By month…
KONK REACTOR column
[Published in the KONK Life newspaper on November 8, 2012.]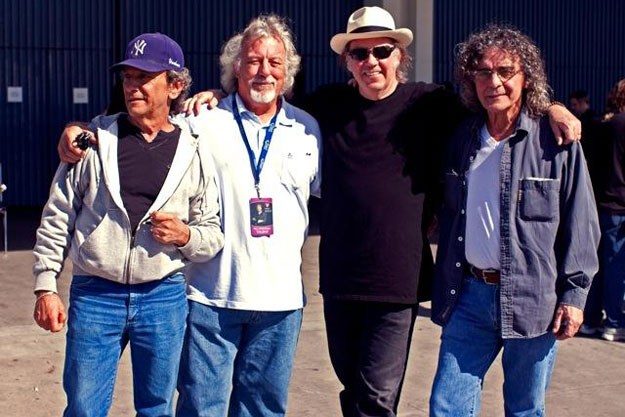 Rock Hall Travesty: Where's CRAZY HORSE?
Now that the election heavy-lifting is over with, let's turn our attention to another selection process with a festering sore: the Rock and Roll Hall of Fame.  Since the first "class" (Elvis, Buddy Holly, Chuck Berry, etc) was inducted in 1986, there have been 279 individuals and groups given the honor. These days another 6 or 7 are added each year.  But over almost 20 years of eligibility there has not even been a nomination for those icons of rock, Crazy Horse.
Back in 1969 Crazy Horse burst onto the scene with their landmark album Everybody Knows This Is Nowhere.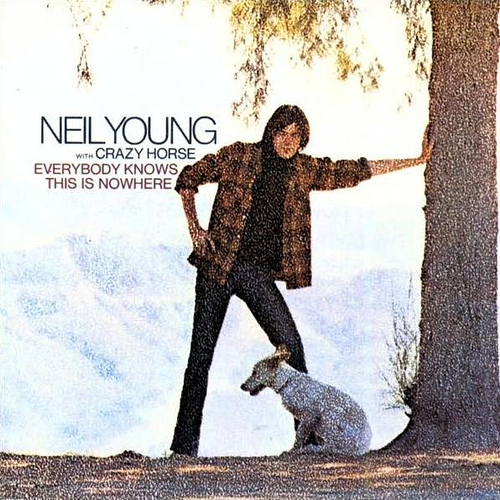 With an AM radio-friendly hit Cinnamon Girl and two 10-minute long mainstays of FM radio Down by the River and Cowgirl in the Sand, the LP went platinum and made it into the top 40 albums of the year.  More importantly, its rambling jamming helped inspire countless garage bands, and its grungy sound would morph into a powerful new category of rock that would establish a niche in the decades to come.  But who were these guys?
Highly respected rocker Neil Young had recorded a solo album after leaving Buffalo Springfield. But soon afterward, he convinced half of the struggling LA band The Rockets — Danny Whitten (guitar), Ralph Molina (drums), and Billy Talbot (bass) – to join him in a new band, which they christened Crazy Horse. After working together on Everybody Knows This Is Nowhere, Neil took another left turn and joined Crosby Stills Nash and Young.  In the meantime, Crazy Horse expanded by adding teenaged guitar-wiz Nils Lofgren and big-time producer/musician Jack Nitzsche.
This alternate Crazy Horse line-up put out the critically lauded but more subdued album Crazy Horse, with vocals by various band members.  The most notable was Danny Whitten's sublime I Don't Want to Talk About It (later covered by Rod Stewart and others). Soon after, Neil returned to record a few songs with his Crazy Horse quartet for the After the Gold Rush album, but then took another break while recovering from back problems and recording his solo album Harvest.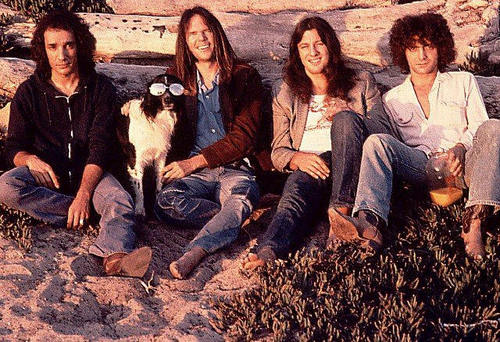 During this period Danny passed away due to drug problems, but Billy and Ralph soldiered on, recording two other Crazy Horse albums with former members of the Rockets and guests.  But by 1975, Neil Young and "new guy" guitarist Frank 'Pancho' Sampedro had resurrected the 4-man grunge version of Crazy Horse. They quickly released an album (Zuma) and started the on-again off-again touring that persists to this day.
It would take a much longer article to document it all, but further Crazy Horse highlights include the Rust Never Sleeps album and movie in the late 70s, Ragged Glory,  Sleeps With Angles and Year of the Horse in the 90s,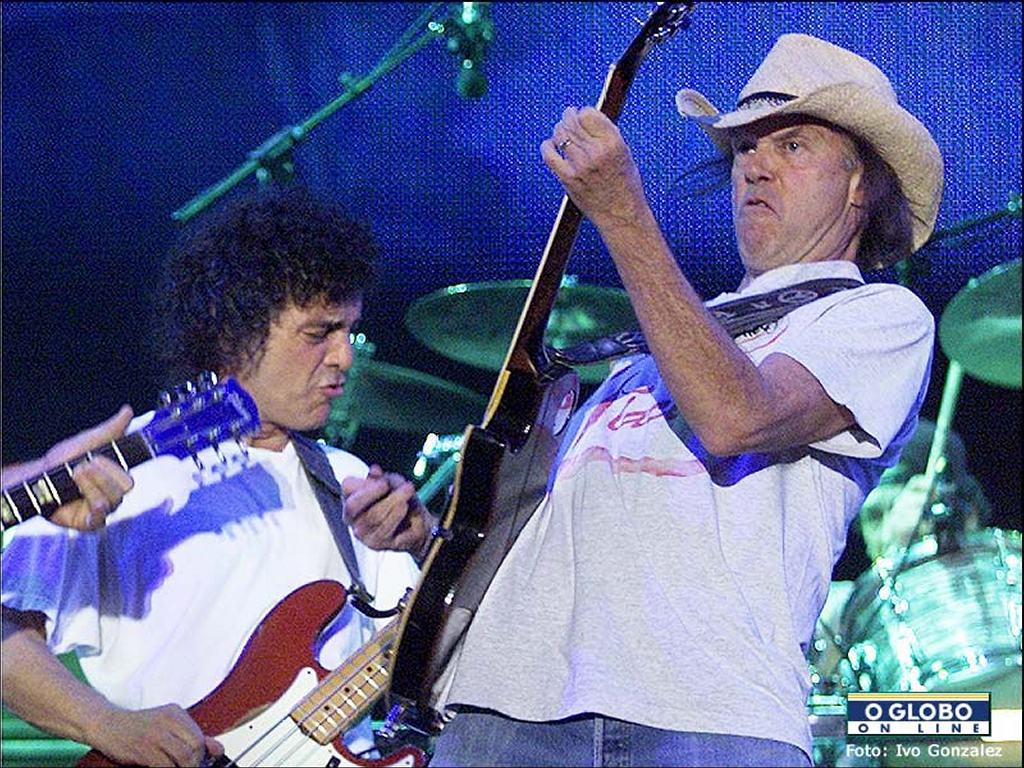 Greendale in the 00s, and this year's top-10 album Americana and the brand new phenomenal double album Psychedelic Pill.  Just last month the Horse headlined a world-wide performance from Central Park.  Over 45 years of relevant, powerful, influential music.
Neil's work with Crazy Horse long ago earned him the moniker "Godfather of Grunge", and any number of today's bands will cite the Horse as a major influence.
Elevation to the Rock Hall seems a lock, right?  Especially when compared to some others already there, like ABBA, Blondie, Dion, The Pretenders, and Billy Joel. So what's up with that? What other band still active and vital TODAY, with such a historical influence and such an iconic body of work has been ignored so thoroughly?
What's up, nominating committee? What kind of lobbying are you subject to?  Is it true that nobody gets into the Rock Hall without the okay of Jann Wenner (Rolling Stone mag publisher and Rock Hall founding father)?  Neil Young has pissed-off Jann in the past with comments about the magazine and not showing up for the Buffalo Springfield Rock Hall induction. It'd be a real shame if such trivia was actually delaying the recognition that Crazy Horse deserves.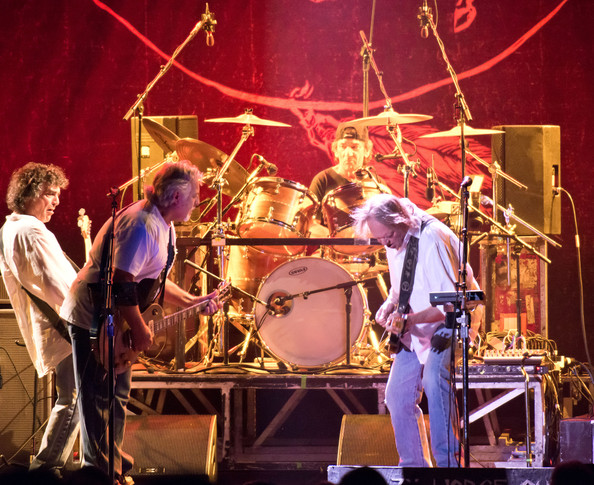 No Comments