External Links
Search the Archive
By month…
GREEN Reactor column
[Published in The Blue Paper newspaper on March 15, 2013.]
Blue is the new GREEN
After over 50 local articles in most of the local papers (not to mention all those letters to the editors), I've happily come aboard the brand new local journal: The Blue Paper.   The old "Blue Paper" was just the nickname for "Key West The Newspaper" or "KWTN"; this new journal is really named "The Blue Paper".  This paper won't  be limiting itself to any one topic at a time, it's ready to follow any important breaking issue at any time.  The Blue Paper takes investigative journalism to the next level.   I look forward to adding my activistic and educational exposition to the mix. (Did I meet my syllable quota in that last sentence? :- )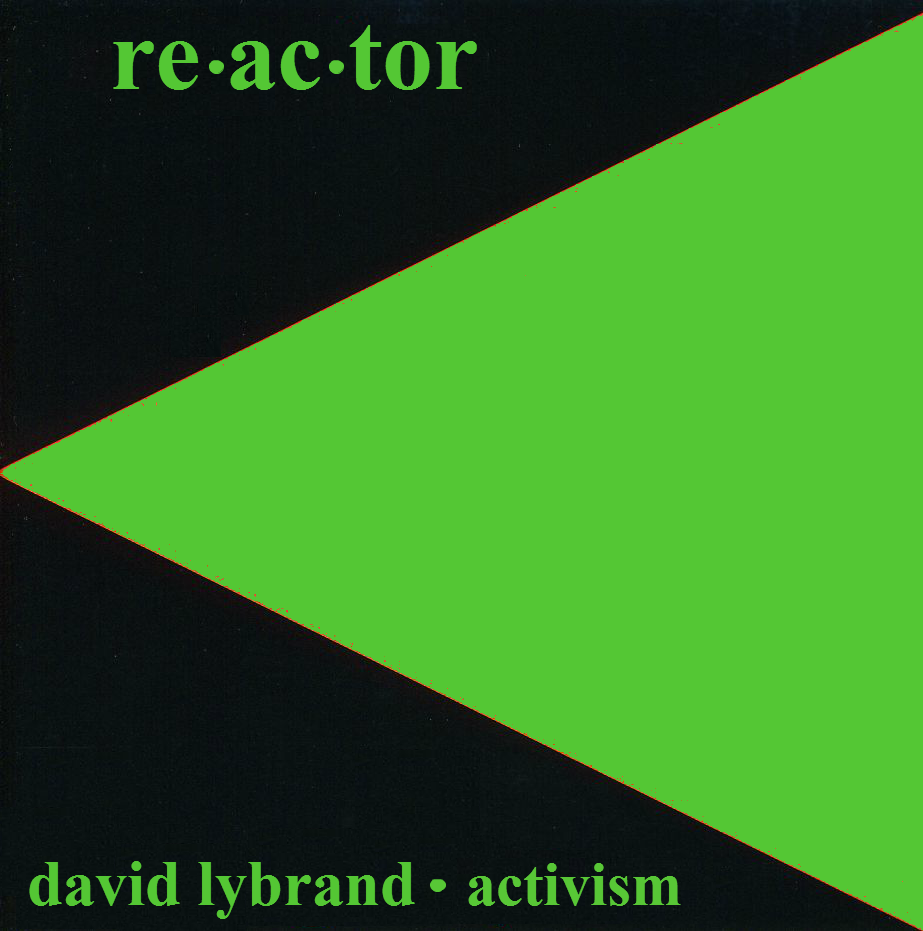 For those who haven't caught my "intro" columns in other local papers, a quick synopsis: My "internet handle" has been Reactor for 20 years. The roots of that nickname come from: 1) my relentless work ethic; 2) my strong social media reflex impulse; and 3) a not-so-well-known album (Re-ac-tor) by musical sage and peace and environmental activist Neil Young. To my fellow Neil Young Fans – the Rusties – I have been known as  RE*AC*TOR.   When I became a full-time Keys resident, the handle expanded to Key West Reactor.  Later my column in another local paper shifted that to KONK REACTOR.
But after five years on the board of Last Stand and four years on Key West's city Sustainability Advisory Board, it became clear to me that the most apt adjective for my re-ac-tivitiy was GREEN.  And soon  GREEN Reactor was born (on Facebook).  And now GREEN Reactor finds an associate berth in this fine journal.  I hope you'll enjoy your time here, and maybe I'll be able to send a useful vibe or two in your direction.
Okay, enough about me, let's move straight into something GREEN.  And local.  First let me warn you – the title is pretty ho-hum, but try to hang around for the pay-off….  That title is this: the "Mayor's Advisory Board On Sustainable Tourism".  Haven't heard anybody call it "MACOST" yet, but I suppose that'd work.  I'm certainly not going to keep using the whole name, so MACOST it is….
Anyway, Mayor Cates put together the committee to help him in bringing forward tourism-related issues to the Commission and the City as a whole.  A key task is to once again evaluate the issue of widening the ship channel, but the committee's mission is much broader than that.  He says that he'll have a host of topics that he'll be turning to MACOST for advice on.
The committee has roughly ten members.  I'm not completely sure how many at this point, because several extras crashed MACOST's first meeting and I'm not clear which ones will continue to participate.  The original plan was to have these representatives:
Chamber of Commerce representative
Art gallery owner
Westin pier representative
Hotel/innkeeper representative
Tourist Development Council representative
Strategic/long term planning
Ships' agent representative
Last Stand representative
Downtown Key West permanent resident
City of Key West Mayor
I believe at least one more has been added. I was selected for #9 on that list.
On the surface it may appear that us GREENies are a bit out-numbered.  That's probably true at least on the ship channel issue. But after the first meeting – unless they're blowing smoke – I believe that the majority of the advisory committee is very much interested in keeping our  island livable.  A couple of them seem to be itching to get their pro-Cruise Ship messages out right away, but as the Mayor quickly replied, NOBODY on the committee had expressed a desire to get rid of them.  This issue will clearly be the most contentious for the Committee in the long-run, but unlike the US House, everyone on MACOST appears to want to work with each other to find a resolution.
In my role as representative of the residents of Old Town (and the rest of the island, too, as far as I'm concerned), I really want to get a feel for what the people think.  About ALL tourist related issues. I want to hear from YOU. And YOU. And you-and-you-and-you.   And I'd like to see some discussion about all these issues.  So I've set up a place where we can all do that — the Key West Tourism forum on Facebook. It's simple to use, so drop by and check it out.  (Please LIKE the page to help get out the word.)
And I'm always available through any of the paths here: about.me/DavidLybrand   See you in cyberspace…
No Comments