External Links
Search the Archive
By month…
KONK REACTOR column
[Published in the KONK Life newspaper on September 27, 2012.]
Unchartered Waters
There are plenty of people who've attended a charter school or have kids in one, and many claim they love it.  There are some good charter schools that can be held up as evidence of their value.  But I will probably piss off a few people when I say that I feel we need to rethink the whole concept.
Some people don't like public schools for whatever reason. Often it's because they want a fourth "R" – "religion" — to be added to the 3R's — "readin', ritin' and 'rithmatic".  In the old days, they would pull their kids out and put them into a private school. I have NO PROBLEM with that.  If people want to spend their own money to get away from the schools that are good enough for the vast majority of us, that's their prerogative.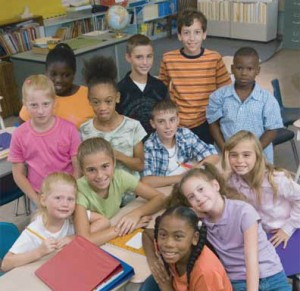 But many of them feel they should get a school-tax break since they're paying someone else to school their kids.  The problem is that we don't pay a "fee" for the kids who are in school, we pay a TAX that's levied on our property. That's ALL of us, no matter what our age or number of kids. Even renters, who's rent goes toward the property owner's taxes.  We all contribute to the public good of educating our citizens FOR OUR OWN GOOD, no opting out.  Our school system would collapse if its funding were made optional — and our nation's vitality with it.
When it became clear that tax breaks for private school tuition was not going to happen, eyes turned toward programs originally set up to experiment with smaller class sizes during the 1980s.  In several overburdened inner-city school districts in various cities, a "small schools" initiative was set up with support from the NEA (teachers union).  It focused primarily on "magnet" programs, with some success.  But by the turn of the century, those longing to get their kids out of the public schools, but not willing to pay for it, began legislative pushes to adapt the programs to their fancy.
Conservative politicians seized on these desires and crafted charter schools legislation that not only allowed almost anyone to freely move over from the public school system, it made sure that the teachers would not be unionized. Soon the charter school system had become a tool of union-busting. And though charter school students were expected to pass standardized tests, those schools had to meet few other requirements of the public school system.  The early charter movement's schools often exceeded public school test scores, but under today's environment this has become rare.
Besides not generally showing superior learning, these schools pull funding away from the public schools to focus on their small populations at a per-student cost that's often higher. Some charters are able to get donors to help, but this is not often the case.  Another problem is that many of the students pulled over into these schools are the more "stable" ones, diluting the recognized peer system of the public schools.  Overall there is little documentable favorable impact on our public schools to show for our tax dollars invested in the charters.
A counter-argument is that the charters provide a "free market" option for schooling, where the good ones will succeed and poor ones will fail.   It's true that by definition there are winners and losers in a free market.  But we cannot allow our children's educations be subject to such "losers".  We must strive to make ALL schools winners, our society depends on it.
Money – not to mention time and effort – spent on charter schools could and should be dedicated to improving our PUBLIC schools. It's time for those politicians who bow down to a voter base who wants out of public schools at any expense, to recognize the harm to society of that path.  And it's time for all of us to revisit the idea that we CAN fix the public schools if we demand it.  But NOT by walking away from them.
No Comments