External Links
Search the Archive
By month…
KONK REACTOR column
[Published in the KONK Life newspaper on May 24, 2012.]
Cruise ships are not evil
As a Director and VP of Last Stand, people are surprised that I'm not pushing to keep cruise ships away from Key West.  Indeed you will find that there are Last Stand members who do NOT wish to see the cruise ships disappear from our waters. Sure, some would be gleeful if that did happen, but by no means do all Last Standers feel that way.  Like many within the Key West population,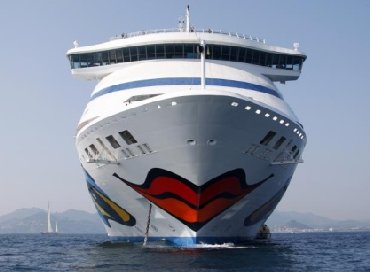 I believe that our cruise-ship visitors have a place within our City's economy.  And that most of those visitors are good folks who don't do much damage.
The problem, of course, is one of SCALE.  The cruise visitors we get cost us some money and effort to deal with, but they do spend a bit while here.  Studies have shown that they contribute somewhere under 10% to our city's economy – not a big component, but significant.  To the businesses that have grown to rely on the tourists disembarking from the ships, it's VERY significant.  I have friends with businesses in Old Town that sweat the days when there's no ship in port.  You know — those days the rest of us love so much…
I would never begrudge those friends the money they get from the cruise tourists, but like all other businesses there are no guarantees in life.  Some of the businesses pre-date the days we began to welcome the ships, and they did fine back then.  Some have grown with the increase in ships, but they must realize that the increasing money made from those new feet passing their stores was actually a godsend. They don't have a RIGHT to keep those feet on their sidewalks any more than they have a right to low rents or City-provided amenities.
Of course SOMEBODY has to make some money off these folks, and I respect those who manage to do so – as long as they don't abuse that good fortune.  Packing many many rental craft (bikes, jet skis, electric carts, trolleys, whatever) into small spaces to squeeze out every dime possible at the expense of the rest of us who must put up with the crowds and clutter and noise isn't cool.  No, it is NOT the "American Way".  Americans — most of us — respect everyone's rights and do NOT feel the almighty dollar trumps everything else in our society.  We understand what it means to be a good neighbor. THAT is what makes for good citizenship.
We have clearly reached our limit on the amount of cruise tourists and ships our small island can handle. At this point, the only people who want MORE of them are the greedy.  Most want FEWER.  Let's call it a draw — and compromise at our current level.  Damage is already being done, but we'll do all we can to mitigate that.  We can't afford an INCREASED damage rate and remain viable.  We CERTAINLY can't afford the ecological damage of widening the channel for megaships, and further quality of life damage by their massive crowds.
Getting back to how cruise ships ARE NOT EVIL:  There are people in the Keys who feel strongly that the cruise ships are killing us.  They have visions of raw sewage being dumped over the reef and into our near shore waters.  They think that they belch clouds of toxic fumes into our breezes.  A few decades ago they would have had a point.  But today's ships try hard to avoid such damage.
Last month I was invited to join a group of Commissioners and other officials to tour the sanitation facilities of the Millennium — one of the largest ships that visits our docks. We saw how EVERYTHING that they discharge or discard is cleaned up and mostly recycled. They don't dump anything near shores or our reef, and what they do dump has been treated more thoroughly than our waste treatment plant. They know that ruining their ports of call is bad for business, and try hard to be good stewards of the environment.
Let's call a truce: No dredging for larger ships, no more cruise ship bashing. We CAN get along!
No Comments